Superb cooktop and powerful hood in one
NEFF Venting hobs combine the best of both worlds. You no longer need to sacrifice power for convenience with features such as a high extraction rate, automatic air sensor, reduced noise, and space saving installation. No hood means design freedom and nothing stands in the way of socializing and creativity.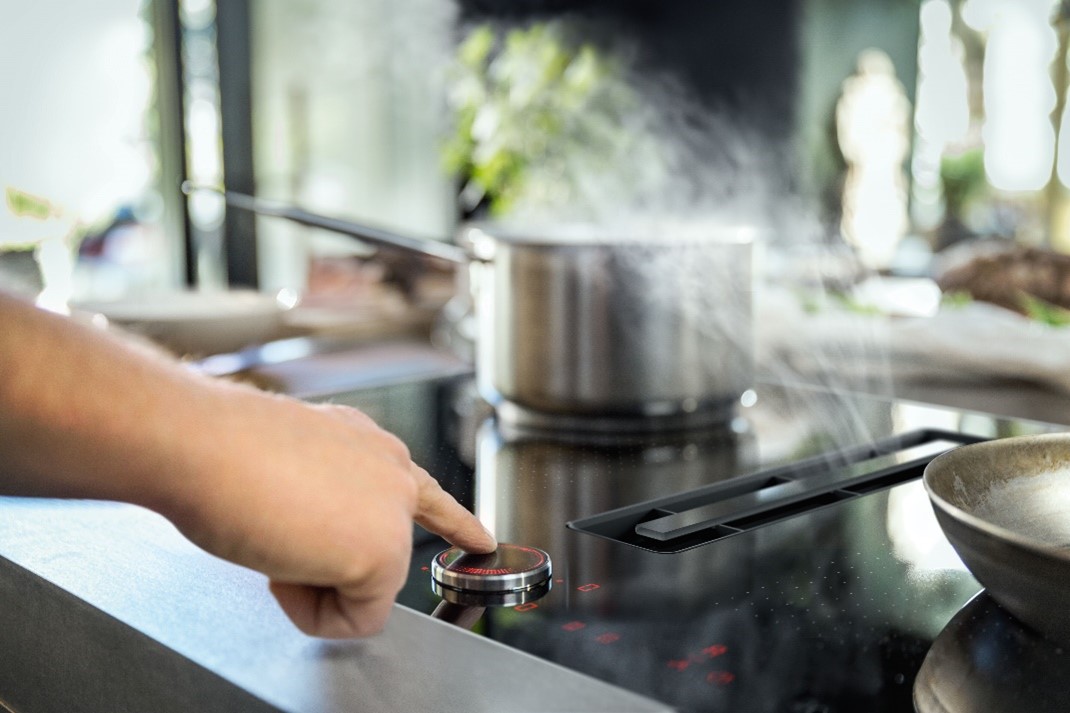 Stress free cooking - Have a great time cooking by using NEFF's exclusive features such as Frying Sensor or Flex Induction.
Easy to clean – NEFF's Venting Hob filters are easy to clean and dishwasher proof.
Large cooking area – In order to suit your cooking style, our venting hobs are available in different sizes ranging from 60cm to 80cm.
Flexible and Space saving – NEFF's venting hobs can be installed into any kitchen layout, saving space in an aesthetic way.
Reduced noise – Enjoy open plan living without having to raise your voice.
Clean air – After the venting hob has drawn in the unwanted air, it will be filtered and pushed out as clean air into the kitchen space.



Flexible installation options:
Our Venting hobs offer maximum flexibility in installation options- Unducted, Partly Ducted, Fully Ducted and Ducted out.