Whether it's a simple tidy up or a complete overhaul, the look and feel of your outdoor space is just as important as the inside of your home when you are selling and it's an area that should not be overlooked when thinking about ways to add value to your property.
Gardens are a huge selling point for a property. A nicely presented garden alone can add as much as 20% to your home's value and previous research has shown that approximately 70% of home buyers would pay more for a property that has outdoor space.
First impressions count!
If you want to maximise the value of your property don't overlook the front or rear gardens. A well-presented and neat front garden will be much more visually appealing than an overgrown, unwelcoming jungle, whilst a modern, presentable driveway can add as much as 5-10% to the value of your home. 
Round the back there are many things that can be done to make a garden stand out, whilst adding value at the same time. Whether it's adding seasonal colour with plenty of flowers and shrubs, a new decking area, a water feature or some stylish paving, the possibilities are endless.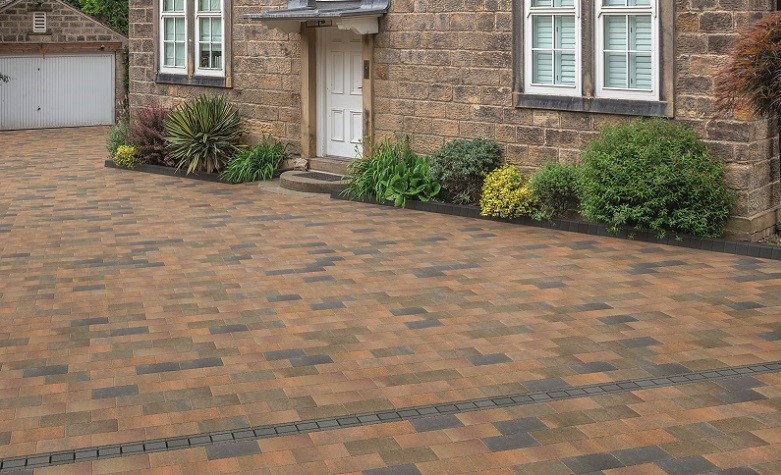 Extend your outdoor living space
Decking and patio areas are very popular garden features and create additional outdoor living space to relax and entertain in. This is often considered to be an expensive area to have to replace, so it is important to make sure yours looks as good as possible. Porcelain paving or composite decking are two fantastic low-maintenance options that will look great all year round and add value to your outdoor space. Decking and patio areas can also be used to break up a garden area, creating clear zones for entertaining and relaxing by using different materials and textures.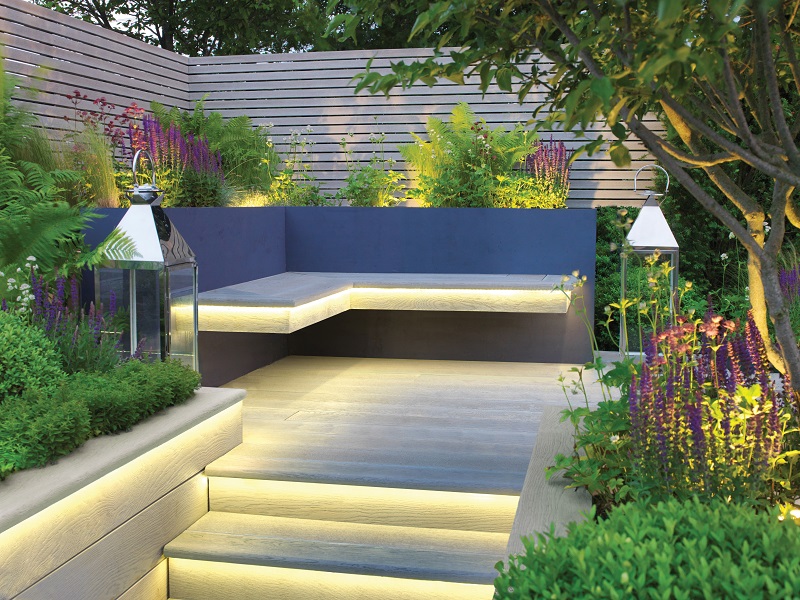 Garden goals!
Summer houses or garden buildings are attractive additional features and are often considered garden goals for many people, providing additional space for entertaining, a potential home office or gym area or a place of solace to escape the rest of the family! Also remember that a well presented, tidy shed will appeal to potential buyers, providing a valuable additional storage area for tools and equipment. This is particularly relevant if your property does not have a garage or accessible loft area.
View our range of garden buildings and sheds.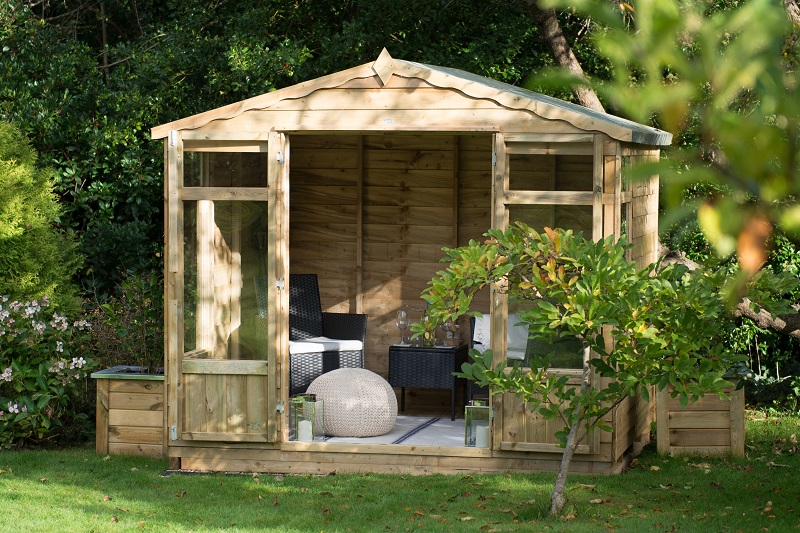 A modern garden building provides an extension to your home and, whilst a significant investment, it can add up to 5% to the value of your property. If you have a summerhouse or wooden gazebo or arbour, it is a good idea to make sure the timber has been treated or painted recently, making it weather-proof and ensuring everything looks as good as it possibly can. This also applies to fencing. Make sure there are no obvious broken or damaged fence panels that might put a potential buyer off or draw their attention away from more attractive areas of your garden like the water feature you have just put in!
View our wide range of attractive fencing options.
Think about security
Privacy and security are always high up on any home buyer's list of priorities. A wooden or bamboo screen or trellis is perfect to close any gaps or plant plenty of climbers such as wisteria or clematis that will wrap around themselves over time to create a 'green border'. This is a great way to create a feeling of both privacy and security in your garden, whilst motion sensitive lights are also a great intruder deterrent.
Find out more about our outdoor lighting and security range.
So, if you are thinking about putting your house on the market and are looking for ways to improve your outdoor space and add value, pop into your local MKM branch and our team of landscaping experts will be happy help.