Home and lifestyle influencer Rebecca Green, based in Mansfield, had been dreaming of turning her small garden into a stylish outdoor space that she could enjoy over the summer months with family and friends. After spending much more time at home and in the garden during lockdown she had a vision of a 'holiday terrace' vibe with an area for relaxation whilst also having some green space, a challenging ask when you haven't got too much space to work with!
Rebecca's husband works in the trade and had often used the MKM branch in Mansfield for building materials, and whilst they knew they could purchase  landscaping and garden materials from MKM, they weren't quite sure how much it had to offer.
After a visit to the landscaping display at MKM Mansfield to check out the options available they decided to use porcelain paving and artificial grass to create the vibe they were looking for, whilst also keeping maintenance to a minimum.
Rebecca commented: "Visiting the display at the branch really helped me to see the quality of the materials available, and I was very impressed with the product choice available, the products really stood out as being high quality. Richard Higgins, who works at the branch, was really helpful advising us on the best products to use, and even showed us different ways to lay it. He exceeded our expectations for customer service and satisfaction."
Porcelain paving is an excellent choice in creating a modern look with clean cut lines, whilst offering qualities such as high durability, slip resistance and low maintenance so that even during the winter months it will look as good. Whilst artificial grass is also a low maintenance option, particularly if you have dogs, or children, that can make a natural lawn harder to maintain.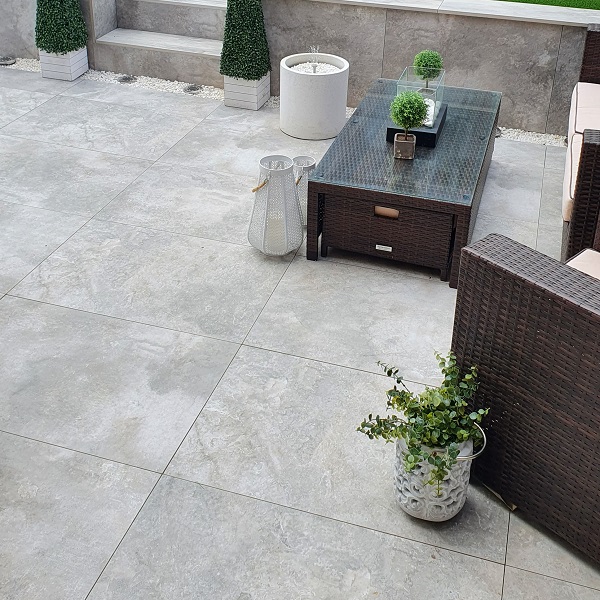 After a couple of months of hard labour, all carried out by her husband, Rebecca's vision had come to life.
Rebecca continued: "It's surprising what you can create with a smaller sized garden by using good quality products. Seeing the result has surpassed our expectations. We are more than happy with the overall experience from MKM and would definitely use them again. We have already recommended MKM to numerous people, including our neighbour who loves the look of our garden and is now doing their garden. Thanks to MKM for all your help. And to my husband for bringing the vision to life using the materials!"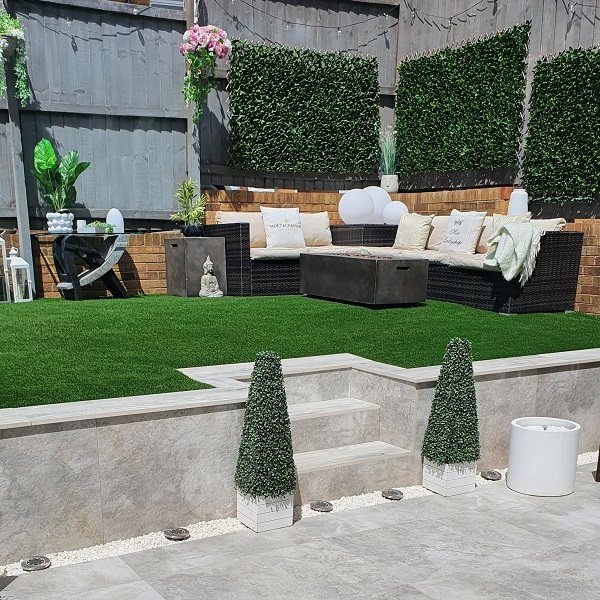 Materials used:
Kingston 30mm Artificial Grass 4m width
Burlington Porcelain Paving 600 x 900m in Silver
Limestone chippings
For laying:
Sharp sand bulk bags
Porcelain paving primer
Hanson cement multicem
Pointed site pegs
Grano dust bulk bags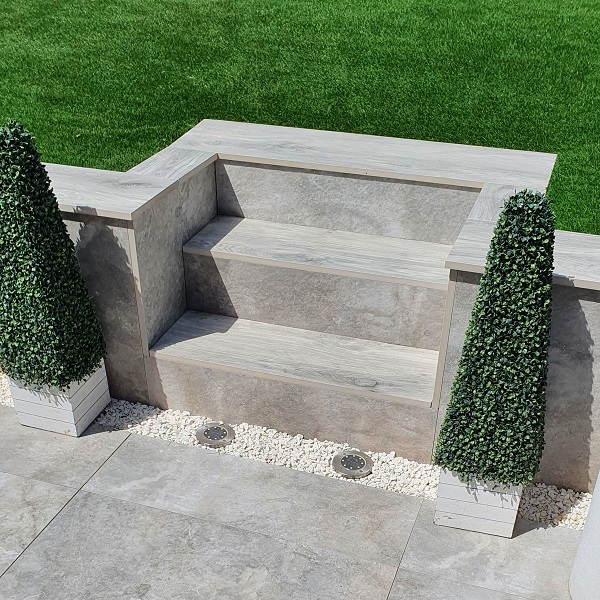 Follow Rebecca's home account on Instagram @rebeccasglamhome.