In this blog, Rachel Constable, Head of ESG at MKM, discusses her families latest home renovation project. In this project they wanted to balance sustainability with cost and make an efficient home that was fit for the future.
The project was on a defined budget which drove a lot of their decisions. Rachel compares some things to her previous home, which was built in 2007 so had good insulation and a pretty new gas boiler.
At the time of the project, Rachel didn't work for MKM. 
What we did
In 2018 we bought a 2½ bedroom 1930's bungalow with a decent size garden intending to bring it up to date for our family of four.  Our plans were approved to add an extension and convert the loft.  We needed to keep costs low and this included the number of skips we filled. We also wanted to make the house as energy efficient as we could. And ideally reuse anything that we could, for cost reasons yes, but we hate to see good 'stuff' be thrown away.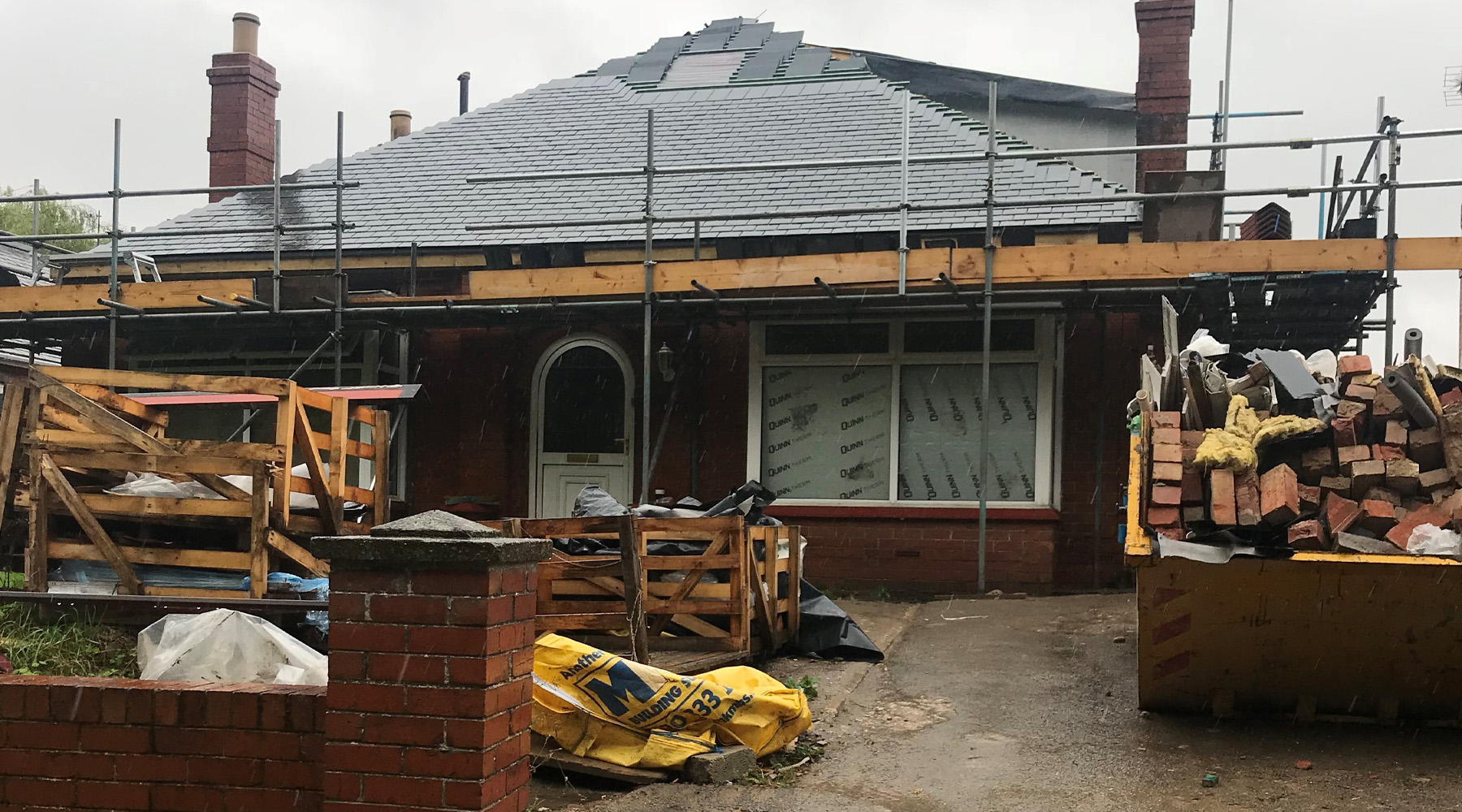 Most expensive or disruptive
We installed gas central heating, a new, efficient boiler and underfloor heating in the extension. Combined with uPVC or aluminium double glazed windows, Bifold doors, Velux windows, and excellent loft, wall and underfloor insulation the house is much, much warmer and retains the heat well. We kept and reused any insulation that was in good enough condition to keep costs down.
We installed a woodburner so we can heat one room, with doors open to let the heat through the house, rather than have the heating on. We burn offcuts of untreated wood, and the remains of our roof timbers, and top up with seasoned hardwood from a local tree surgeon.
We fitted an electric vehicle charging point as we have off street parking and new petrol or diesel cars won't be able to be sold after 2030.
Our new windows are either UPVC or aluminium, and all double glazed. In our last house we used to get a lot of condensation on the aluminium doors; the frames were cold and in the morning they were running with water. We had to get floor length curtains as it was cold at night. We don't have that with this house at all; no curtains on the doors, the doors are better, and the installation was much better too, which is a big part of energy efficiency.
We had a composite front door fitted as the existing door was broken and we wanted to regain the external porch. Our new door is great – secure and warm. In our old house we had a door curtain to keep out the draughts but there is so far little need here.
Simple, cheap or less disruptive
We cleared all the voids under the suspended timber floors and reinstalled air bricks to create air flow which addressed the damp.
Our insulation is now pretty comprehensive – we put in thicker insulation that wasn't strictly necessary at the time although it would now, even a couple of years later, be required for building regs approval. We have cavity wall insulation, loft insulation, roof insulation. Insulation was one thing we were really keen not to scrimp on, and we're glad we took this approach, as our heating bills are no more than the previous house even though it's a bigger property.  
We sold our original slate roof tiles as there wasn't enough to do the whole new roof. They were an unusual size and are now gracing an extension to a windmill!
We lifted our original 80-year-old quarry tiles, cleaned them individually with an angle grinder and brick cleaner, and laid them in the utility room, which has underfloor heating. We have extractor fan with a humidity sensor in here so it doesn't get damp when we're drying washing. We have a dehumidifier we got previously as the original bungalow was so damp so we can use that to help too.
All our radiators have Thermostatic Radiator Valves on and we turn these right down in rooms we don't use often, so even when the heating comes on, we only heat the rooms we need to.
We saved the original roof timbers and used them to make things: dining table, shelves & brackets, window seat, cupboard doors on our airing cupboard and more. We're still burning the offcuts too!
Our new timber stud walls are now lined with plywood so we don't need to use rawlplugs when hanging pictures and other lighter items.
We stripped, waxed and rehung the 1-over-3 internal doors, and used the original front doors as internal double doors. I bought similar new doors for upstairs, bought original bakelite handles from eBay and cleaned up the original hinges and hardware to use again.
The original handmade bricks were stacked, restacked and restacked again, moving them around the garden as it was cleared, before eventually using them as a floor in our summerhouse.
The main drive is covered with limestone chippings which drains freely into the ground and doesn't contribute to overwhelming the drains if we have a deluge of rain. On our garden beds we've also used the same aggregate as a mulch. This reduces the moisture evaporating from the soil, so we don't need to water as much. We chose drought-tolerant planting, have minimal pots (although that bit is hard as I like plants!) and have four water butts to save rainwater for watering, with a plan to get a couple more.
We specified FSC or PEFC timber throughout, and have the chain of custody details on file showing that the forests were sustainably managed and we've not contributed to deforestation.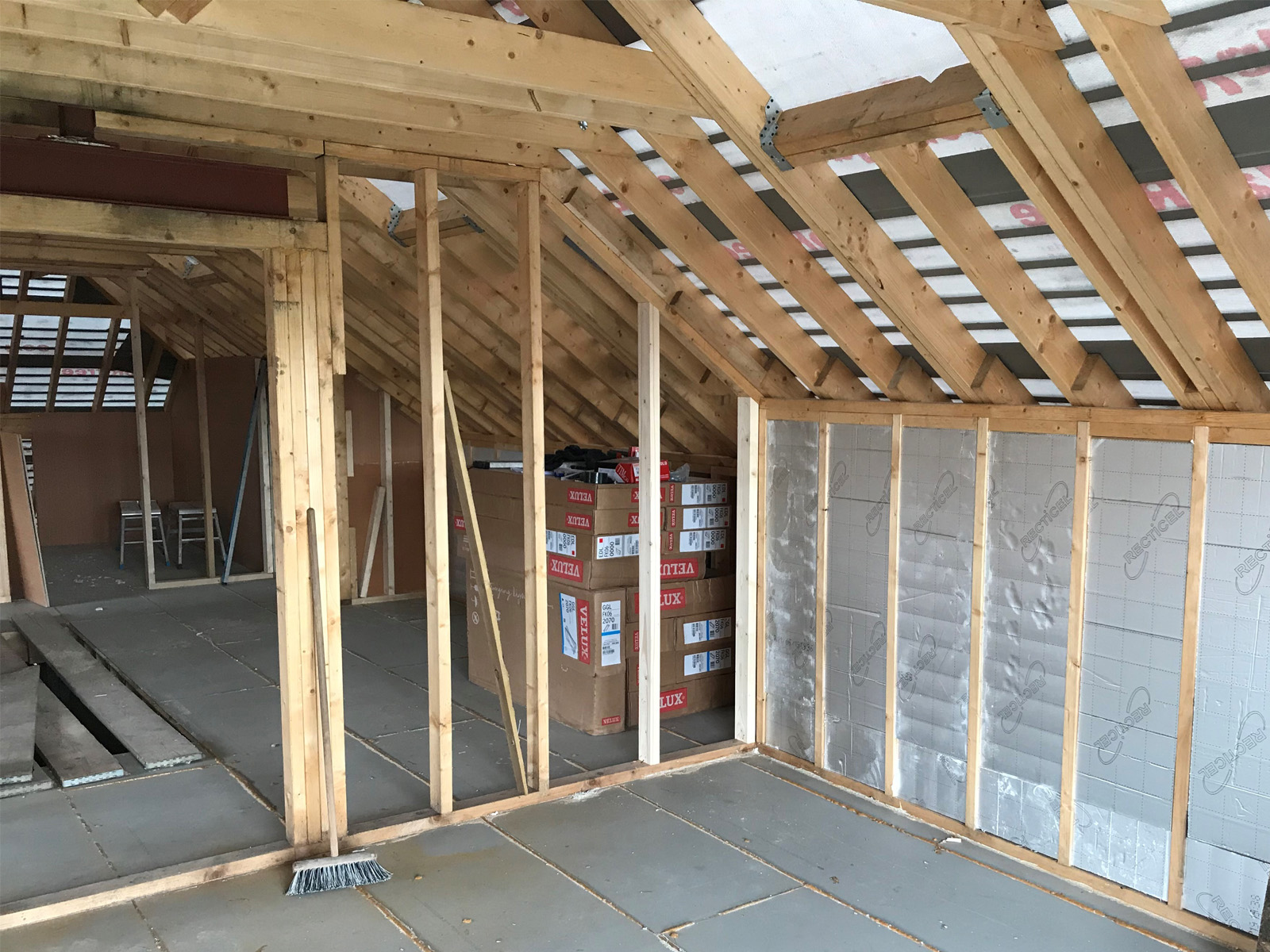 All our lighting has LED bulbs, even those that look like they're not. They save so much money, but also we switch off the light when we're not in the room to save a little more. Sometimes that's a pain but we're gradually adding smart plugs for lamps in some rooms so we can easily turn them off or on.
Instead of digging up a concrete summerhouse base in the garden, we extended it to make a patio, as it's in the right place to get the sun all day. We'd like to replace the paving and cover the patio with porcelain eventually but we need a rest first!
What we wish we'd done differently
We had hoped to keep the original floorboards and sand them, but they were not in good enough condition, so we had to cover them. We'd hoped to keep skirting, picture rails and plaster too but that all had to go too – thanks woodworm! If we'd known that, we'd have gone the whole hog and installed under floor heating throughout the ground floor.
Wish, wish, wish we'd got Air Source Heat Pump and put in radiators upstairs that can cool as well as heat as the summers are getting hotter, and the house does retain the heat. We did ensure that pipework was insulated, we have opening windows on all sides of the house so we can create a through draught for ventilation. The new Part O building regulations now cover this for new buildings which specify measures to limit overheating, and looking at these the other thing we could do is to shade the doors at back of the house as it gets quite hot in the kitchen in the mornings.
We did splash out on a boiling water tap - I love it and it's so convenient, but it's not necessarily more efficient. We could have put that money towards additional underfloor heating.
We have a long South-facing roof, with a GRP-roofed dormer, and we didn't put in Solar PV. I wish we'd done the sums again on that one and considered that as it would have been a good investment, maybe looking at additional finance, as we are planning on staying here a long time.
We've not changed our garden fences at all, as they're in good condition with a concrete gravel board. However, I'd like to put some gaps in these to create a 'hedgehog highway' between gardens. To encourage wildlife, we have let a patch of the garden go wild with brambles, ivy, elder and whatever else chooses to grow. We put old tree branches and other garden waste there too.
Our builder shopped around for everything, and although we bought a lot from MKM at the time we didn't buy everything. We should have spoken to our local branch and arranged an account with them, based on the size of the build and the spend we anticipated. It would have been far easier to have deliveries from one merchant, and we could have worked with the specialists in branch to make sure we were bringing everything in on budget.
Dual flush toilets are obvious, but aerated shower head wasn't something I even knew about, but if we do need to replace something, then that's top of the list. And we could have put in wastewater heat recovery (WWHR) or mechanical ventilation heat recovery (MVHR), which we would definitely look at now.  
I think it's safe to say we learned a lot during this process, which was an amazing experience. But not one we're going to repeat anytime soon. It would be great to say what the impact of each of these individual things have been for us, but because we did so much at the same time it's very hard to split it out. We may end up doing some of these again in the future. If we do, I'll be back to update how that's affected our energy use and bills!