Transforming your bathroom doesn't have to break the bank and there are a number of ways you can give the space a makeover yourself, without needing a professional on hand. Here are some simple things you could do to update and refresh your bathroom: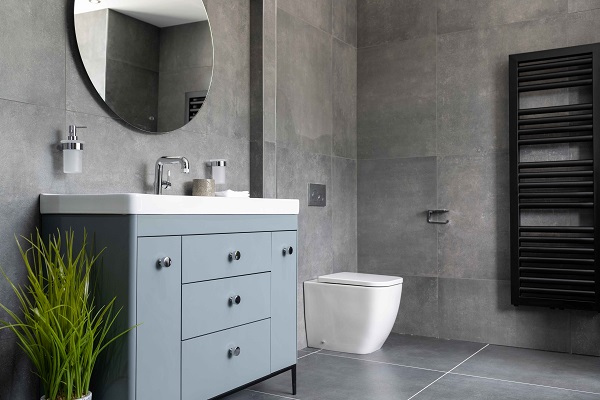 Mirror, mirror on the wall
An essential for your daily routine, the bathroom mirror is an ideal place to start for your transformation. The choice of mirror can completely change the look and feel of the room. For smaller bathrooms, opt for a larger than average mirror to give an illusion of space and think about where it's placed. Also think about this positioning, as putting a mirror opposite a window creates the effect of a second window, making a light and airy space.
Replace your taps
Taps are one of the most-used items in the bathroom and a simple update can make a big difference. With lots of different finishes to choose from, such as sleek chrome and luxurious brushed brass, and various styles including freestanding bath taps, modern bath fillers, pillar, mixer and monobloc taps, new brassware can create a whole new look and feel for your bathroom.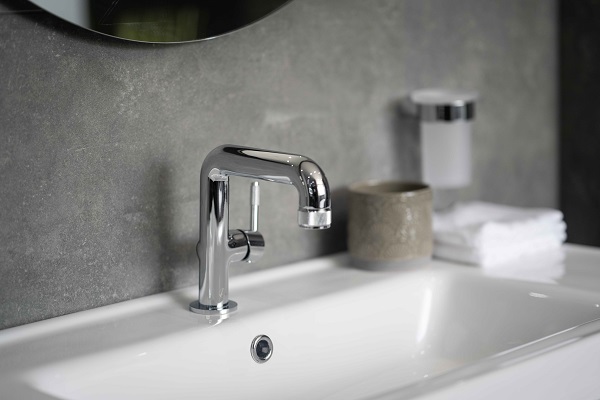 Clever storage and shelving
Bathroom storage can be a problem for many households, but there's a vast range of solutions, such as vanity units, mirrored cupboards, free standing cabinets and wall mounted modular furniture, that will not only help keep your bathroom clutter-free, but will add a sense of style.
Create a splashback feature
Not only will this be easier to clean and hide splash marks on painted walls, it's a great way to create a statement. Choose from a variety of tiles, from herringbone to metro, or contemporary wall panels to find your perfect backdrop.
Heat it up 
While the functionality of a towel rail is important, this doesn't mean you have to compromise on style. Upgrade your existing towel to a more contemporary look, with a number of stylish finishes and sizes available to choose from.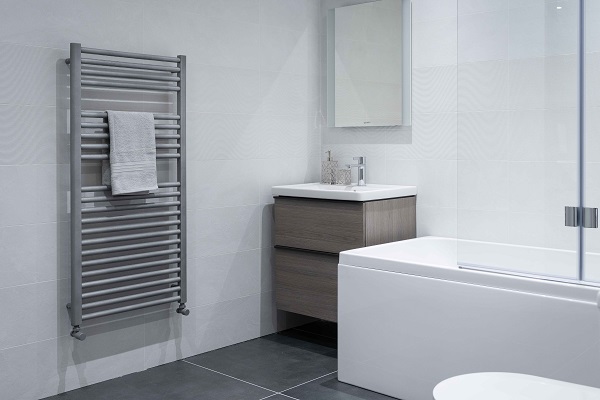 Upgrade your enclosure
There is so much choice nowadays when it comes to shower enclosures and upgrading to a design that enhances your available space will completely transform your bathroom and give the illusion of a larger room.
Swap your handset
Not only will a new shower handset help to transform the look of your bathroom; it could also improve your showering experience. From soft curves to sharp geometric lines and a range of different finishes, you're guaranteed to find your perfect design.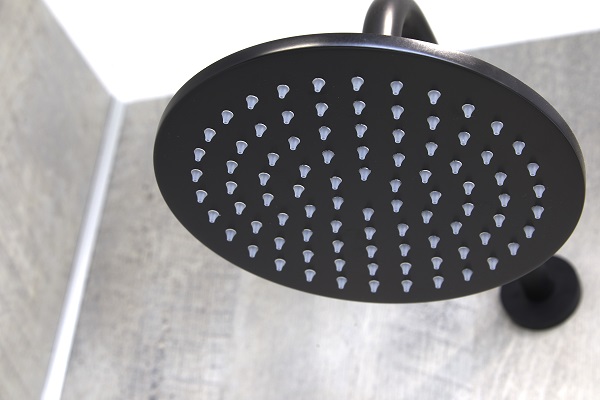 Refresh the walls
One of the easiest and cheapest ways to update your bathroom, whilst still making a big impact, is to give it a lick of paint in a new colour.  Alternatively, for those of you who want to use the bathroom to experiment with interior designs, choose a bold statement wallpaper.
Add some greenery
For the finishing touches of your makeover, breathe life into your bathroom and embrace the houseplant trend, creating your very own oasis retreat. The humidity of a bathroom is a great environment to keep many plants and it will instantly add a pop of colour. Choose interesting pots and wicker baskets to house your plants and complement your colour scheme.  
If you still need some help planning your perfect bathroom, pop along to your local MKM branch where our team of experts and in-house designers will be happy to help