Here are eight easy ways to save energy, money, water and carbon emissions at home, without a lot of disruption and minimal cost. If you have a bigger budget and are looking to make more impactful changes, speak to one of our specialists at your local MKM branch who will be happy to find the best solution for you.
1. Rate it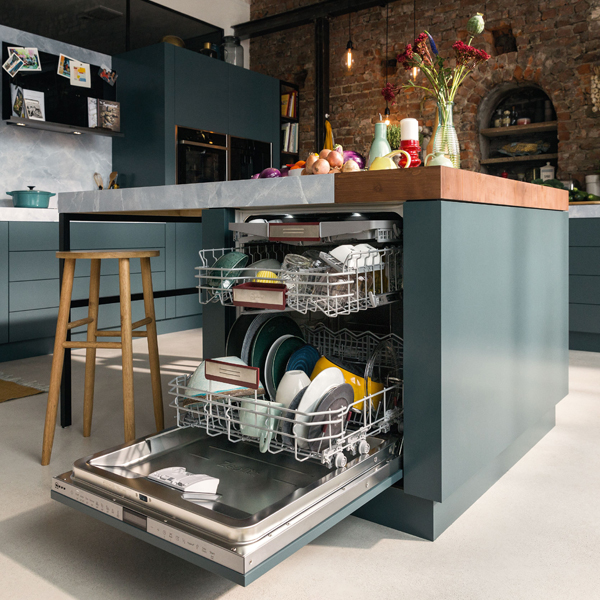 If you're buying a new appliance for your home, it's worth checking its energy rating to help reduce your energy consumption. It may cost a little more initially but it can save you money in the long run. 
For example, it's better to use a well-rated dishwasher than hand washA  and it's better still to use it on an eco-setting at night when there is less demand on the grid. You can save water and reduce your energy use at the same time.
2. Winning on aggregate
A garden can be fantastic for pollinators and other wildlife, but it can need a lot of water to help them thrive.  Did you know that using a or decorative aggregate on beds and borders can help the soil beneath retain moisture by reducing evaporation? It also means you can plant species that thrive in drier environments, and, in some cases, you can even stop watering the area entirely.
Aggregates are also great for driveways as any rainfall can easily drain through, rather than overwhelming drains if there's a heavy downpour.
MKM have a wide range of decorative aggregates available for free local delivery including gravel, limestone chippings and slate. For inspiration, take a look at the Delos Garden at Sissinghurst, Chatto's gravel garden, Derek Jarman's famous Dungeness home, or search #gravelgardens on Instagram.  
3. Plastic is not fantastic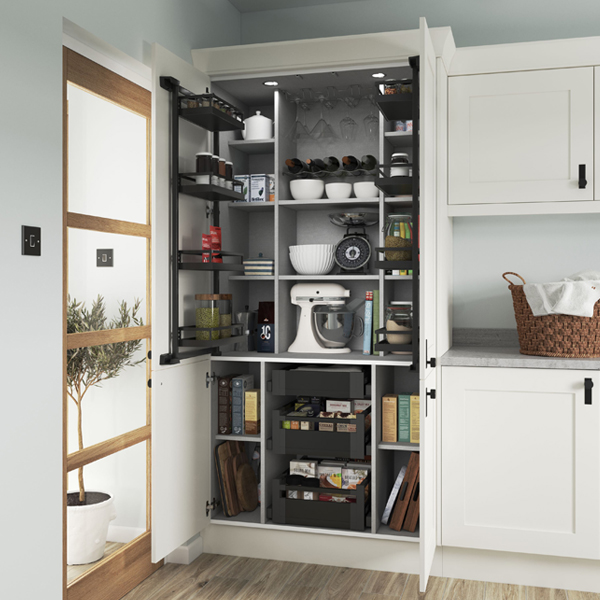 Small things add up, and we can make small steps to reduce the amount of plastic packaging we use. Things like taking your lunch to work in a reusable container, using jute bags rather than a single use carrier bag, reusing containers and using wooden or bamboo cutlery rather than plastic. 
But we can go further - buy in bulk from a zero-waste shop, or a single large pack rather than lots of small packs. More and more kitchens are being designed with a larder or pantry cupboard, big enough to house all your store cupboard ingredients. Why not take a look at the options available in your local MKM kitchen showroom or book a free kitchen design appointment with your local specialist?
4. Grow your own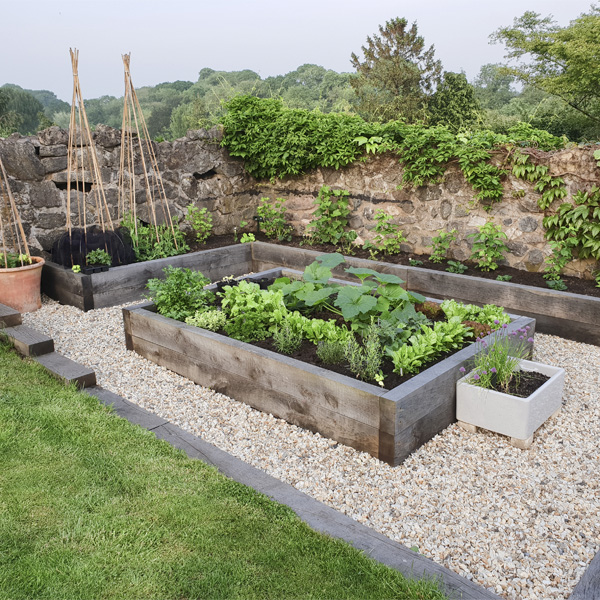 Growing your own food is great for several reasons:
Zero food miles for transportation, so less carbon emissions are generated
Pick what you want when you need it, meaning you waste less food
Plant varieties that taste good, not just those that travel well and look good in a supermarket
You can control pesticide and fertilisers and go as organic as you want to
No packaging, so no waste produced, and you can compost anything left over to use again
The widely reported mental and physical health benefits of being outdoors and exercise
Raised beds can make gardening easier. A popular option is to build raised beds from timber sleepers, or for a smaller space we have a range of modular planters from Plaswood, made entirely from recycled plastic.  
If you have space, a few paving slabs with a small greenhouse and you can grow so many things from seed. For more ideas, visit one of our landscaping displays at your local branch, or see our range online for sleepers, our Plaswood planters, paving, topsoil and more.  
5. Switch to clean energy
We all know that increasing energy prices are unavoidable right now. But you can still reduce your carbon emissions from the energy you use, by switching to a Green Tariff from your energy supplier. These match your usage with power generated by renewable sources, like wind or water.
6. Flush less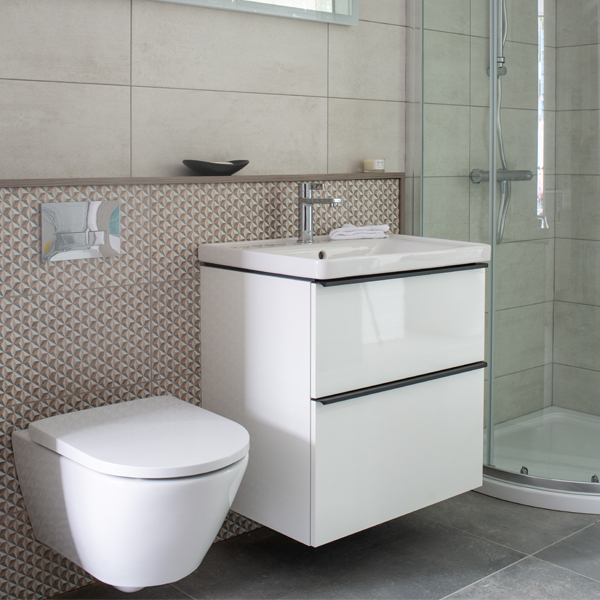 It goes without saying that if you're upgrading your sanitaryware, look for a dual flush system. A dual flush toilet can save around five litres for every flushB   when used properly. Multiply that by five flushes a day, for a four person household at 1p per litreC and that's a saving of over £70 a year.  
Dual flush toilets can be supplied by any of our branches nationwide. Visit your local MKM bathroom showroom to explore some of the options available.
You can also get free water saving devices from your water supplier.
7. Aer head
According to the Energy Saving Trust D you can save as much as £185 a year in gas and water bills in a four-person household with one simple step; change your showerhead to an aerated version which injects air into the water stream. Our MKM Plumbing, Heating and Bathroom specialists can help you find an aeriated showerhead that suits your style.
8. Lofty ideals
Insulating an uninsulated loft could save you many times the cost of installation – in fact is could pay back its cost within about three years! 
If you're considering this then you need to ensure that any downlighters are covered sufficiently, your new insulation doesn't block any vents and you don't squash the insulation. For more information from the Energy Saving Trust there's a good video here:  eSteps - Loft Insulation - YouTube
Loft insulation is available in all MKM branches or online. 
Sources 
A Wilson-Powell, G. 2021. 'Is it really green?'. Dorling Kindersley. Page 23.
B Wilson-Powell, G. 2021. 'Is it really green?'. Dorling Kindersley. Page 77.
C United Utilities - What does a litre or cubic metre of water cost?
D Roof and loft insulation guide - Energy Saving Trust