A helpful guide to choosing the right kitchen and bathroom fitter 
Starting any type of renovation is an exciting prospect, but for larger projects like a new kitchen or bathroom it requires careful planning and consideration to help bring your vision to life, without encountering difficulties during the process.
One of the most crucial decisions you will make is choosing the right kitchen or bathroom fitter to ensure a successful installation. A kitchen or bathroom should be built to last, standing the test of time for many years to come, so hiring a professional is essential to achieving the room of your dreams.
To help make life easier, we've pulled together a guide of the key things to consider when choosing a fitter.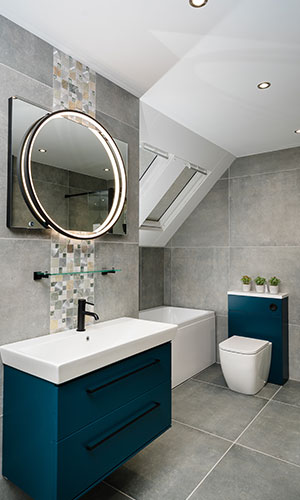 Research and Recommendations
The first step, like with many things, is to do your research. A great place to start is seeking recommendations from friends, family and colleagues, as they will only recommend fitters that they have had a positive experience with. Many local areas also have dedicated Facebook pages to help people seeking recommendations.
Check Credentials and Experience
Once you have a list of potential fitters, it's essential to verify their credentials and experience. As a starting point, look for fitters who have the necessary qualifications and certifications in kitchen and/or bathroom installation. Membership in professional organisations or trade associations can also indicate a commitment to high standards and ongoing professional development.
Some installers have partnerships or businesses that cover all your requirements from plumbing and electrics to tiling all under one contractor, which can save you time and cost when considering these tradesmen separately.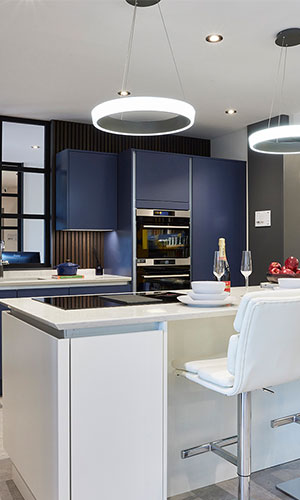 Seek Multiple Quotes
To ensure you are getting a fair price and a suitable fit for your needs, obtain detailed quotes from multiple fitters. This will allow you to compare services, prices, and get an overall feel for them and how their business operates. While it's important to consider costs, be cautious of unusually low offers that may compromise the quality of materials or workmanship or may not include all the trades required to complete your project.
Budget
Remember to factor the cost of installation into your budget and, where possible, set some money aside for unexpected costs that may arise.  Discuss with your list of potential fitters their payment policy, which could be a retainer payable on satisfactory completion, and what the timeframes are.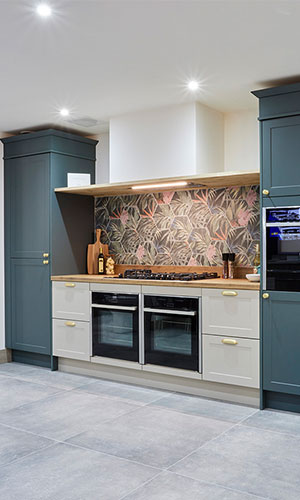 View Portfolios and References
Don't be afraid to request to see portfolios of examples of a fitter's previous work. This will give you a sense of their style, attention to detail, and the overall quality of craftsmanship. Additionally, ask for references from past clients. Reach out to these references to inquire about their experience working with the fitter, including their professionalism, timeliness, and ability to meet expectations.
Insurance
It's vital to ensure that the fitter you choose has an appropriate insurance policy in place to carry out the work. This offers peace of mind and protects you from liability in case of accidents or damages during any stage of the installation process.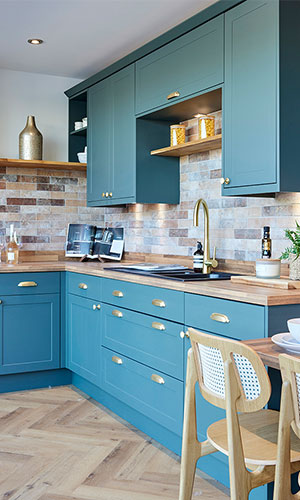 Communication and Compatibility
Clear communication throughout the process is key. Keep this in mind during initial consultations and assess their communication skills, responsiveness, and willingness to address your questions and concerns, which will give you a good indication. A compatible working relationship will make the renovation process smoother and more enjoyable.
Timeframes and Availability:
Liaise with your kitchen and/or bathroom specialist during the design process to establish realistic timeframes and taking into consideration the availability of your fitter. With these types of renovation projects there can often be several other trades involved that are not directly linked to the fitter, such as a plumber or electrician, if they're not part of the same company. It's important to ask what happens if the project is delayed and any contingency plans in place.
For more help and advice planning your kitchen or bathroom renovation, from colour schemes to maximising space, take a look at our blogs: https://mkm.com/blog/advice-and-reviews